"Gonçalo Jordão de regresso às obras nacionais" in TVI
Watch the video here.

Cavaco homenageia portugueses distinguidos em Portugal e no estrangeiro
Veja o artigo completo, aqui.
Read the full article, here.

"After Wall, pinturas decorativas" in Casas de Portugal
Andar modelo para o programa Mundo Interior, no PortoCanal / Floor mod
A pintura decorativa convive em perfeita harmonia com os espaços dos novos condomínios, criados para a nova geração. Os trabalhos do artísta plástico convidado, João Noutel, são integrados de forma natural entre objectos vintage (gentilmente cedidos pela Casa Almada) e a pintura decorativa, inspirada pelo Douro Vinhateiro, são habilmente conjugados por Ana Jordão neste cenário que se pretende vivido e despretencioso.
Produção para o programa Mundo Interior, do Porto Canal, apresentado por Cristina Archer.
The decorative painting coexist in perfect harmony with the new condos spaces, created for the new generation. João Noutel's works are integrated naturally between vintage objects (kindly provided by Casa Almada) and the decorative painting, inspired by the Douro Wine Region are combined by Ana Jordão in this scenario.
This was a production for Mundo Interior show in Porto Canal, hosted by Cristina Archer.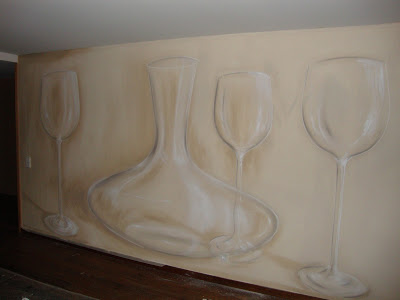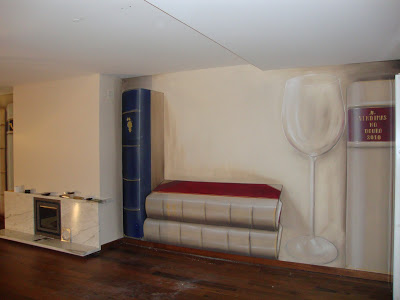 CasaDecor 2005 - Lisboa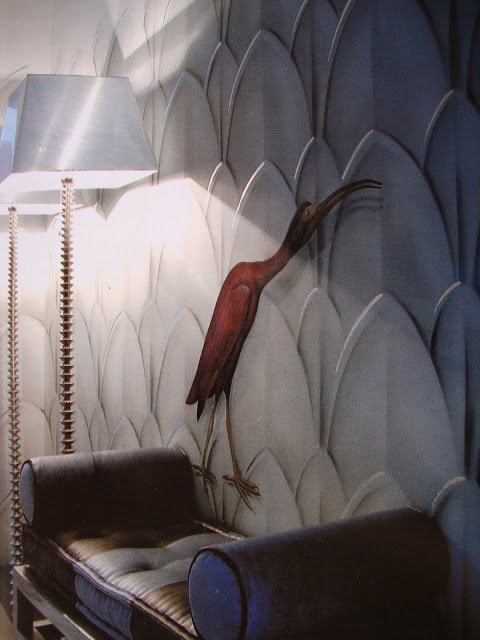 Pintura em trompe l'oeil simulando padrão volumétrico no estuque.
Trompe l'oeil painting that simulates a volumetric pattern on stucco.